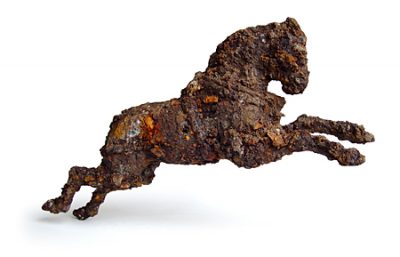 The Connecticut State Museum of Natural History (CSMNH) aims to create transformative educational experiences through initiatives designed to engage people across the state. The CSMNH reaches out to individuals of all ages through exhibits, programs, workshops, and online resources. We provide inspiring, inclusive educational spaces to promote environmental sustainability and responsible stewardship of the natural world.
Our close relationship with the University of Connecticut (UConn) allows us to play an important part in the University's broad educational vision—a vision focused not only on the transmission of knowledge, but also on applying that knowledge to solve problems and enrich people's lives.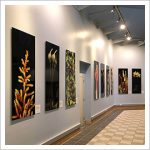 Educational Exhibits
Although the Connecticut State Museum of Natural History (CSMNH) does not currently have centralized exhibit space, we do continue to develop traveling and permanent exhibits that are displayed across the UConn campus and beyond.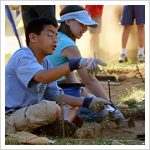 Programs & Events
With the goal of enhancing people's understanding of natural and cultural history, the CSMNH develops and coordinates engaging learning opportunities that showcase research, scholarship, and creativity to various internal and external audiences.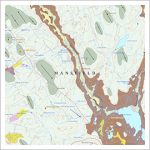 CT EcoRegions
Connecticut can be divided into six ecological regions based on a synthesis of topographic relief, elevation, regional climate, and biotic indicators (composition of its animal and plant life). The goal of this Board-initiated project is to encourage people to spend time outside exploring the diverse and ever-changing landscape and biota of Connecticut.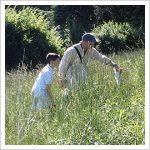 BioBlitz
Part contest, part festival, part educational event, part scientific endeavor, BioBlitzes bring together scientists from the University of Connecticut and other organizations from across the region in a race against time to see how many species they can count in a 24-hour biological survey of a Connecticut park. To date we have co-organized ten Bioblitzes across the state.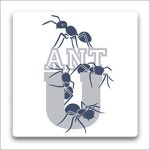 AntU Initiative
AntU was an endeavor designed to involve a variety of academic disciplines to engage a broad audience in the wonders of the complex biological systems of army ants and their hundreds of associated species ("guests").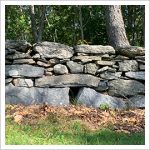 The Stonewall Initiative
The Stone Wall Initiative (SWI) is an online resource for those interested in the historic stone walls of New England.